Amazon Ads
Amazon Ads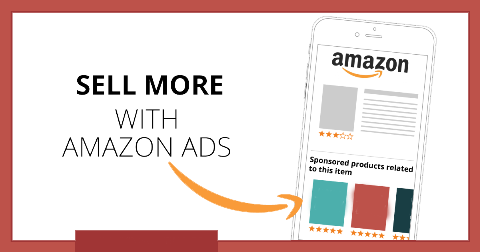 Amazon Ads
A Field Guide To Amazon Advertising
Amazon Product Ads (Or Text Ads)
This section is easy, since they're both now defunct. I'm including this in the guide so you don't wind up chasing your tail trying to find something that no longer exists.

These ads were product feed-driven (like Google Shopping or Nextag) and drove users who clicked the ads off Amazon.com. The idea was to find in-market shoppers and drive them to your site. However, it seems the powers that be decided to invest in ads for products sold on Amazon.com.

Seller Central Advertising
Often called Amazon Sponsored Products, this section refers to ads available to Amazon's third-party sellers.
These ads function most similarly to Google Shopping. That is to say, your "ad" is simply your product listing. It uses the same data as a product you're selling, and there's no additional creative to design or upload.
Amazon Marketing Services (AKA Vendor Ads)
One of the many perks of selling to Amazon as a vendor is having access to its vendor-only advertising platform. Strangely enough, these campaigns are both more powerful in some ways and also missing some features available on seller campaigns. Let's take a closer look.

Sponsored Products
Sponsored Products, which are relatively new, allow you to promote individual products using keyword targeting.
Per Amazon's own display, these ads should appear below the search results. However, I have seen evidence that there may be some experimentation going on with their placement on the search results page.
These campaigns drive an excellent ROI and can give a best-selling product a ton of visibility. There is, however, a key drawback to Sponsored Products ads: The ads can only be targeted using broad keywords.

Headline Search Ads
The headline search ads appear above the results as a banner.
With headline ads, you can direct users to nearly any page on Amazon, including a brand page. I find mirroring the search term while incorporating your brand usually results in the best return on investment.

Product Display Ads
Unlike the other ads in Amazon's advertising arsenal, these ads aren't targeted with keywords, but rather by selecting where you want your product(s) to appear.

Wrapping It Up
Amazon's increased focus on advertising has opened up new opportunities that can yield a stellar return on investment — but the structure of Amazon's two ad platforms requires you to think out what you want to achieve with a campaign prior to creating it.
I find Amazon advertising especially appealing to brands that already have direct relationships with the site.
Self-serve Ads for sellers
For entities with product listed on Amazon and selling directly themselves
Self-serve Ads for brands
For entities who have products listed on Amazon and selling through other parties and want to manage Ad campaigns themselves
Managed Ads for brands
For entities who have products listed on Amazon and selling through other parties and want Amazon to manage their Ad Campaigns