Graphic Design
Graphic Design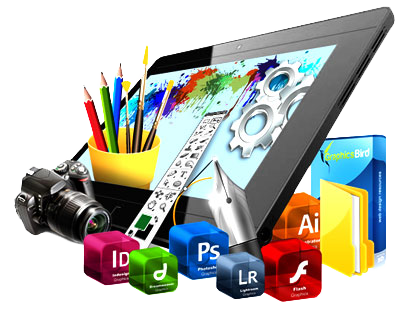 Everybody knows that pictures can speak if you arrange between image and words
Graphic design is all around us graphic in screen and in print both will always made up of images and words to create a communication goal. The Professional Graphic Designer skills required to make sophisticated graphic design: process, historical context, and communication through image-making and typography. Graphic designers combine art and technology to communicate ideas through images and the layout of web screens and printed pages.
Graphic designers must keep up with new and updated computer graphics and design software, The sequence is completed by a milestone project that applies the skills and finished branding project suitable for a professional portfolio. it work in interface design, motion graphics, and editorial design etc.
You can Also tell them: Graphic Artist, Communication Designer, Brand Identity Developer, Visual Communication Designer, etc They develop the overall layout and production design for advertisements, brochures, magazines, and corporate reports.
A Graphic designer communicate ideas to inspire, inform, or captivate consumers. A graphic designer is a visual communicator, someone who creates visual concepts by hand or by using computer and Applications, Graphic designers help to make an organization recognizable by using a variety of mediums to communicate a particular idea or identity to be used in promotions. Examples are fonts, shapes, colours, images, print design, photography, animation, logos.