Dedicated Hosting
Book Your Dedicated Hosting Today Start 4999 INR Only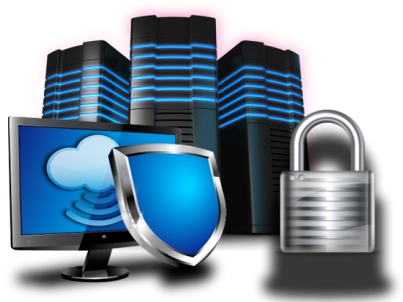 Get a dedicated hosting service at Owesomesoft!
What is a dedicated hosting service?
Dedicated hosting service also referred to as managed hosting or dedicated server is a type of internet hosting in which the entire server is leased by the client and there is no sharing with anyone else. Due to this the client has full say in what type of operating system to use what type of hardware to use and most importantly complete control over the servers.
Where is dedicated hosting service housed most frequently and regularly?
Dedicated hosting service is housed mostly in data centers.
What are the various benefits of using a dedicated hosting service?
Reliability:
It is not that shared hosting is unreliable but using dedicated hosting gives one an added layer of reliability. In a shared hosting situation if the other websites that are hosted on the same server take up more resources, then it could affect the functioning and performance of one's website. There are no such anticipated problems when it comes to dedicated hosting service. All the resources are dedicated to one's website and there is complete control over it. As a result the website uptime increases as compared to shared hosting.

Administrative access to server:
Under shared hosting, the client does not get administrative access to the server which is possible in case of a dedicated hosting service. One can install programs of choice and have them customized or personalized as per the requirement. One can monitor the usage of resources of the server. This is a big advantage as one can find out issues that are likely to occur in the future and correct them now itself. Advanced technical support and help desk: The client can be assigned resources as people that are chiefly responsible for the proper functioning of the server that is leased under dedicated hosting service. The client will get technical support that will be of a high priority basis. Trained & qualified people will make sure that problems are resolved sooner and much faster thus leading to rapid solutions and more uptime. Trouble shooting various issues of the website as well as changing settings of the server will be much easier. Other functions that keep the client's website up and running can be done at one's fingertips.

Safe storage of servers:
Buying a server and owning it comes with its own set of unique challenges. The servers need to be kept in an environment that is climate controlled. Also it needs to be kept away from moisture. One needs decent space to store the servers which many small and medium enterprises as well as few companies do not have. By using a dedicated hosting plan, the client gets all the advantage of having his own server without the need for him to store it in his office or home. We keep our clients servers safe and secure and also prevent it from moisture and ensure that it remains in optimum condition to give the best hosting experience.