IOS App Development
ios app development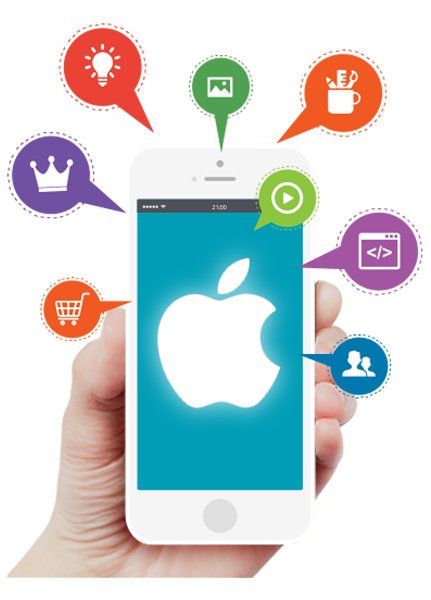 IOS App Development
iOS Mobile App Development
The iPhone app market is highly lucrative, but in order to be successful, you need a reliable and technically sound iPhone app developer to deliver right functionalities, experience, rollout and most importantly the support. An iPhone app is an integral part of your mobile app business strategy. iPhone and ipad still defines the standard and allows your app to get exposed to premium users. iPhone users have high expectations in quality of the design and functionality of mobile apps.
Our developers remained focused to develop a mobile app that exceed the expectations of iOS users, and manage it over time to reflect the evolving market. iOS mobile apps has high dependence on user input. The ranking that measure popularity of apps in App Store takes user ratings and user reviews into account, besides the number of daily downloads. After launch, we continue to support your iOS mobile app in order to maintain its compatibility with the latest devices and models.
Our iPhone app developers have been in the industry since 2010, and during the last few years, we've made many iPhone apps for our international customers. Our iPhone app developers have comprehensive knowledge in iOS, we are well placed to develop your iOS mobile app in a way that captures the essence of your business, while keeping the development cost affordable as we are based out of India.
Our objective is to build a mobile experience you want for your customers, on the OS – android or iOS – required to reach them. Contact us today to learn how we can help build a successful iOS app for you.