HTML to OScommerce Development
html to oscommerce development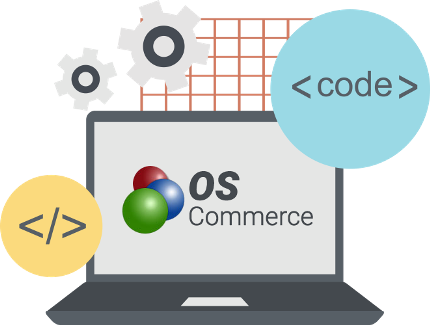 HTML to OScommerce Development
OsCommerce Development
OsCommerce is leading online store management software which is widely used to build superior class ecommerce solutions. It is quite easier and simpler for navigation and checkout for the end users. Hence, it is preferred by most of the ecommerce service providers in the world. OsCommerce is flexible enough to understand the specific objectives of the store owners and solving the needs with its powerful features. Simple interface of OsCommerce allows the owner to easily manage the products from his/her admin panel and present them as per the convenience.
Expert designers and developers of Owesome Soft Solutions have years of experience in building scalable OsCommerce solutions for our clients in India and across the globe. It is quite easier to install as well as to sell as compared to its counterparts. Moreover, we make best use of its strong user community base.
Our team of designers customizes the platform as per the client needs reaping the benefit of its flexibility. Any kind of necessary upgradations on existing OsCommerce site are also done quite easily with the ease of flexibility of the framework. Moreover, due to very limited security issues constant upgradations and updates do not become a necessity.
We are known for faster turnaround time and delivering OsCommerce applications as per their desired standards and specifications. Skilled professionals at Owesome Soft Solutions also reap the benefit of a vast world-wide community and a great no. of extensions available for OsCommerce.
Owesome Soft Solutions offers following advantages with its OsCommerce Solutions:-
• A platform with stability & security.
• Excellent Support.
• Cost Effective as most of the extensions are available free of cost.
• Highly customizable as OsCommerce solutions are powered by PHP & MySQL.
• Easy Monitoring with highly efficient admin panel.
• Strong SEO functionality.
• Highly useful in-built functionalities.