Bigcommerce website development
Bigcommerce website development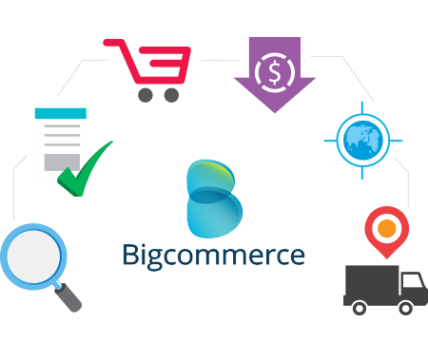 Bigcommerce website development
PSD to Bigcommerce Conversion Services
Our design specialist take your PSD or AI or PNG layered files and convert them into Bigcommerce Platform
If you want a customized Bigcommerce Design we can build one that you will love
One that is compatible across browsers and is XHTML/CSS markup. All that you need to do is to send us your design in photoshop (PSD) format and you will be finally delivered a perfect responsive bigcommerce theme. Bigcommerce is a hosted ecommerce store, which claims to allow people to build their online store in 5 minutes. User doesnot need to worry about finding a good hosting if they go for Bigcommerce. Since the Bigcommerce team takes care of this for its users.
We expect our clients to only send us their requirements and mockup of the desired design, our Bigcommerce Developer team who specializes in Bigcommerce design and conversion from PSD will help design your store and fulfill the requirement of an unique bespoke design.

Owesome Soft Solutions is much more than a PSD to Bigcommerce conversion service partner. We are an all encompassing Bigcommerce Design partner for your Bigcommerce needs.
In the arena of web designing and development, Owesome Soft Solutions has established itself as a leading provider Bigcommerce Design Services. With in depth and proven expertise of our dedicated developers we have been providing best in quality customized Bigcommerce Design services to our clients which satisfy their unique requirements and challenges.
Our Bigcommerce solutions are based on latest technological features and they are all search engine marketing optimized to place our clients ahead of their competitors. Bigcommerce is amongst the widely used ecommerce platforms in the world and employing its best practices, we give our clients strong online presence ensuring greater ROI.
We use flexibility features, customized sliders, quality snippet code and multi browse compatibility features to provide our customers the optimum results. Moreover Pixel Perfect Theme, W3C validation and responsive design are some of the other features of our Bigcommerce Design Services.