Shared Hosting
World Cheapest Shared Hosting Providing Company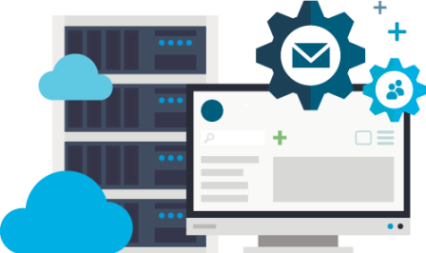 Go for shared Linux hosting for your needs today
What is shared Linux hosting?

Shared Linux hosting is basically a type of web hosting where one server connected to the internet hosts many websites. This is the cheapest type of hosting available as the cost is shared between the different websites residing on the server and hence is very economical. Since Linux operating system is the most popular choice for shared hosting servers, it is also referred to as shared Linux hosting.
What are some of the advantages that are associated with using shared Linux hosting?
Open source platform: Linux is recognized as an open source platform and hence web programmers can modify it quite easily. Also it can be improved and distributed to the public without any issues.

Pricing:
pricing is often the key and differentiator for many entrepreneurs as well as businesses. The advantage of shared Linux hosting is that it is cheaper to use as it does not have any expensive licensing fees that are usually associated with windows hosting.

Security & reliability:
ever since the internet came in to existence, Linux has been used for shared hosting and hence it has an impressive lineage or history associated with it. Various software fixes, maintenance upgrades as well as much required server upgrades are routine to maintain security of the server and to ensure that the server is reliable. This also ensures that the obsolete components of the server are removed to improve server performance. It is way better than windows when it comes to matters of security and reliability.

Speed & simplicity:
Linux is simpler to use as compared to windows. Linux comes with software that is pre-installed and more importantly it is ready for modification as well as extension. Various scripts can be run on the server to improve its performance such as PHP, MYSQL and Perl.

No need to perform technical maintenance:
The host looks after technical maintenance of the server. Also the client is offered a web based control panel that is extremely user friendly and quite easy to use. All that is asked of the client is to upload his or her website or web based system and then configuring the same to make it work properly.

Smaller websites' preferred choice:
For a website that does not get too much traffic nor is the traffic expected to increase too much, a dedicated hosting service is not required. A virtual private server is also not required as the price of this will be higher. For such websites shared Linux hosting is the best available option to use. Flexibility: With Linux shared hosting various types of different websites can be hosted such as forums, blogs, websites, multimedia applications etc.

If the above advantages appeal to one, then there is no need for ownership of a server as shared Linux hosting will suffice for the website needs. Contact us now to get the website hosted on shared Linux hosting.
Book Your Shared Hosting Click Here -> Shared Hosting Plan