Brand Marketing
Brand Marketing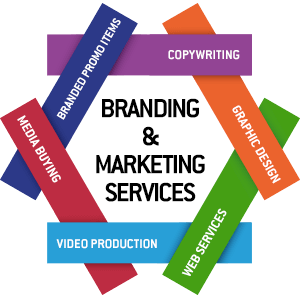 What is brand marketing?
Explore the Strategy of Brand Marketing
There is a lot of confusion around brand. It's one of those words widely used but not widely understood. Is it just a logo, a color palette and a trendy sans serif font? Or is it bringing clarity to your offering and perception in the market? Just what is brand marketing? And can it be measured?
What brand marketing is not is slapping your name and logo everywhere with the hope the carpet-bombing exposure is sufficient to sell your product. What it is not is tattooing your logo on someone's forehead.
"That's branding, but that's like branding with cow and cattle back in the day for ownership and territory," said Paige Musto, Act-On's senior director for corporate communications.
That approach may have worked in the past, but today's brand marketers are more sophisticated.
Your brand is your most valuable intellectual property. It represents your business's identity, enhances your culture and extends your value proposition.
Too often, today's marketer is defined as a demand marketer, or the function of generating the demand that sales then takes and closes. At Act-On, we see the marketing discipline segmented in three key areas: Brand, Demand and Expand.
This kind of oversimplification shortchanges what marketers are doing across the entire buyer's journey. As a counter to this generalization, Act-On is releasing a series of videos styled in the Big Short way of using metaphors to humorously explain Brand, Demand, Expand and how marketing automation can help marketers adapt to the ever-changing buyer's journey.
How marketing automation helps brand marketers
Brand identity management
Social publishing
Act-On's social and advanced social publishing tools integrate with Facebook, Twitter and LinkedIn so you can post, listen and measure social engagement from a single interface.
Press release click attribution
Corporate/internal communications
Event management
Influencer relations
Comparison shopping involves more than just checking prices. Most shoppers also are concerned with the quality of the product and trustworthiness of a company. Does this company offer an exceptional product? Do they stand by their goods? Do their products earn positive reviews? Depending on how important the purchase is, a customer may ask all of these questions and more of each business that offers a product they want.
Of course, a complete investigation into every business is time-consuming, and even the shrewdest customer only has so much time. They'll skip the investigation if they see a quick and informative answer to their questions.
That quick answer is branding. A brand name instantly informs customers about a company's reputation, enabling them to trust the quality of each product or service that business offers. The very mention of the brand name (or the sight of the brand logo) conjures all of a customer's experiences and perceptions of a business—good and bad.
• Conjure your message instantly
• Enhance credibility
• Prompt an emotional affirmation
• Motivate the buyer
• Augment customer loyalty
If a brand campaign fails to achieve results, consider the following factors that could require specific attention:
• Product/service quality
• Competition
• Bad timing
• Poor location
• Lack of demand
• Poor resonance with target market's values