Product Advertisement on Google and Partners
product advertisement on google and partners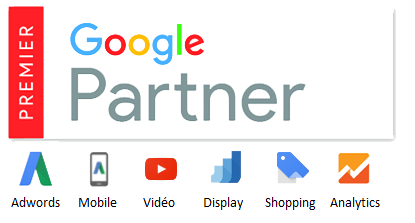 Product Advertisement on Google and Partners
As you get started with your campaign setup, you'll be asked to pick a campaign type and campaign subtype.
The campaign type determines where customers will be able to see your ads, but you make this more specific by targeting your ads. Learn more about targeting your ads.
Campaign types include:
• Search Network with Display Select
• Search Network only
• Display Network only
• Shopping
• Video
• Universal app
The campaign subtype determines which settings and options are available, such as the types of ads you can design. These options let you tailor your campaign to match your business goals and focus on the features most relevant to you.
Campaign subtypes include:
• Standard
• All features
• Marketing objectives
Campaign types are centered around Google's advertising networks: the Google Search Network, the Google Display Network, and the YouTube Network.
These networks make up all of the places where your ads can appear, including Google sites, websites that show relevant Google ads, and other placements—like mobile apps.
Choose a network setting by selecting a campaign type for your campaign.
If you are new to Google AdWords, you might be completely unaware of all the different types of AdWords campaigns from which you can choose. Most people think solely of the ads that appear in Google search results. This makes sense, because anytime you run a Google search, the list of ads is easy to see. Yet this is just a fraction of what Google AdWords has to offer. Choosing which type of AdWords campaign to use depends largely on exactly what you sell and who makes up your target market.
The Search Network'Ä®
The search network is where I recommend most businesses start. After all, people who see your ads in search are actively looking for whatever it is you sell. In many ways, the search network is the new Yellow Pages. In the "old days," people looked up what they wanted under a category heading in the phone book. Now they do the same thing in Google. Plus, if you target the Search Partners in your ad campaign, then your ads will display not only in Google search, but also other Google partners such as Amazon, AOL, and Ask.
The Display Network
The display network consists of over a million news sites, blogs, articles, and other websites that accept text ads, banner ads, and video ads from Google AdWords. This type of advertising is often called "interruption marketing," because it interrupts what the viewer is doing rather than showing up when that person is actively searching. That means to be successful with display network advertising, your ads and landing pages need to be carefully crafted to this specific purpose, rather than simply reusing your search network ads.
The Shopping Network'Ä®
Do you remember the old department store catalogs? Sears still puts out a particularly nice one known as the Wish Book for the holiday season, though it's also digital now. Anyway, the shopping network is the online equivalent of a catalog that stretches across not just a single company, but thousands.
If you sell products rather than services, and you have an online storefront for customers to complete their purchases, Google Shopping might be an ideal choice for you. Your ads will appear not only when users specifically search within Google Shopping, but also when a regular search triggers Google Shopping results. Just be careful. You are only allowed a product image, price, and name, without the text that accompanies a search ad. Make sure your ad speaks for itself.
The Video Network'Ä®
If you have spent much time watching YouTube videos, you are probably aware of the pre-roll videos, which look much like traditional TV commercials. However, unlike a traditional television commercial, you do not have to pay every time an ad begins. Instead, the video network uses a pay per view (PPV) advertising model. Pre-roll ads give viewers the option to skip through the ad. If a viewer clicks the Skip button, you are not charged for that display. In addition, a regular commercial requires the user to make a phone call or type in a URL to take action. In a pre-roll video ad, all the user needs to do is click on the video to visit your website.
The App Network'Ä®
The app network focuses specifically on getting prospects to download your mobile app or digital content, or to engage more fully with your app. The ads are displayed only on smartphones or tablets, and redirect the user to the appropriate download site or spot within your app. The app network is geared toward those targeting the younger generation or trying to build a robust market for their apps.
Managing Multiple Networks
If you're just getting started and you know potential customers are searching for your products or services in Google, then I recommend setting up a search network campaign. If you have an e-commerce business, then the shopping network is another opportunity to gain additional exposure.
Once your search and/or shopping campaign is working well, then expand to the display network to get in front of potential customers while they are surfing the internet. Also, if you have the resources to create a pre-roll video ad, then the video network is a great opportunity because there is still very little competition, which means lower ad costs.
Regardless of which networks you choose, be sure to test different ads and landing pages for each campaign. Just because one ad and landing page combination works well in the search network doesn't mean it will work well in the display network, and vice versa.