Shared Hosting Plan
Shared Hosting Plan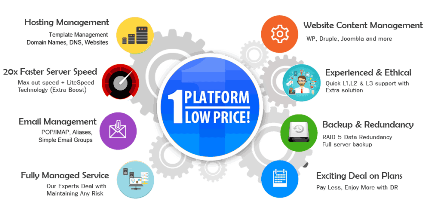 Shared Hosting Plan
Best Web Hosting in India with Free Domain Registration
Get 2018's best web hosting with unlimited web host features & free domain name!
Say no to limits, go for the best with Unlimited Disk Space, Bandwidth & dedicated live Support.
Cheapest web hosting in India with unlimited features & free domain - your #1 choice!
It doesn't matter if you're in need of shared web hosting services for your personal website, blog or business site – Owesome Group cheap shared hosting services are your best choice. Free domain registration, unlimited webhosting features, dedicated 24/7/365 live support, free SSL, best price and quality ratio - this is just the beginning of the list of specs that proves Owesome Group being your #1 and 2018' best hosting in India choice.